Last Friday at 10 AM ET, the special signed/numbered editions of CLOCKWORK ANGELS: The Novel went on sale.  The demand was immediate and overwhelming, and crashed both the publisher's site (ECW Press) and the Rush Backstage Store.  Every copy of the Silver edition ($75) sold out in an hour, and shortly thereafter all copies of the Gold edition ($299) also sold out.
If you missed out and still want an autographed hardcover, you can order one through AnderZoneShop.com for the cover price of $24.99.  To be clear, this is signed by me (Kevin J. Anderson) and not by Neil Peart, but there's no extra charge.  I will even personalize the copy, if you make a note in the "comments" field. Copies will ship at the beginning of September, as soon as I receive and sign them. (International customers, be aware that international shipping is pricey…I don't set that!)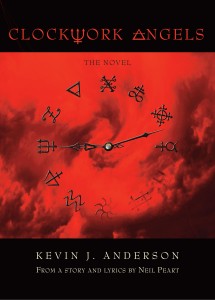 We also have bundles up if you would like to buy Clockwork Angels: The Novel along with my first novel Resurrection, Inc. (which was inspired by the Rush album "Grace Under Pressure," and was the book that originally brought me together with Neil) or a bundle with my new novel Death Warmed Over, the first in my Dan Shamble, Zombie PI series, which will be released at the same time as Clockwork Angels: The Novel.  Save $5 with each bundle.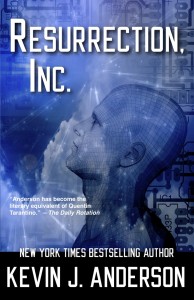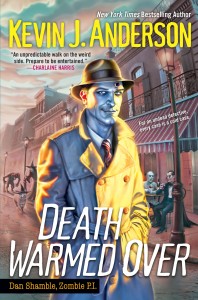 All three are excellent books to read while playing Rush loud in the background.