A few months ago Rebecca hinted that she might like a trip to Disneyland for her birthday this year.  She also pointed out there was a Rush concert in Anaheim on her birthday night, November 17.  A Rush concert and Disneyland would be a truly awesome birthday present.  How could I argue with that?
We flew in on Thursday, had lunch at In-n-Out Burger (if you've had one, you know…if you don't live near an In-n-Out, and we don't, then you understand even more!), then stopped at Trader Joe's, another favorite that Colorado doesn't have, before we went to our hotel in Anaheim. For dinner, we met a group of friends, Harry and Rayna Kloor, actress Pat Tallman (Babylon 5, Night of the Living Dead), and Steven L. Sears (my coauthor on the forthcoming graphic novel STALAG-X, exec producer of Xena: Warrior Princess) at a restaurant in Downtown Disney.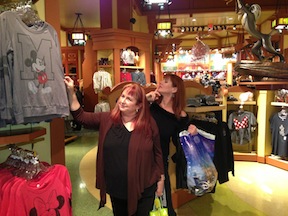 Rebecca with Pat Tallman in the World of Disney store
The following day, we headed out for Disneyland and the California Adventure with our Park Hopper Pass.  We saw some of the Disney Christmas decorations, made our way to Tomorrowland, rode a steampunk rocket ride, a Buzz Lightyear lazer tag ride, Star Tours, and the Finding Nemo submarine adventure (sorry, I still like the 20,000 Leagues version much better!), after having lunch at … the Jedi Academy!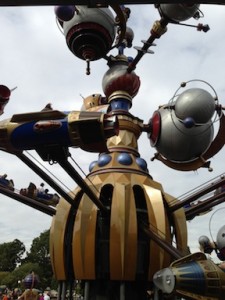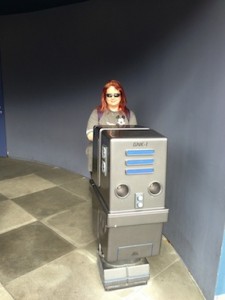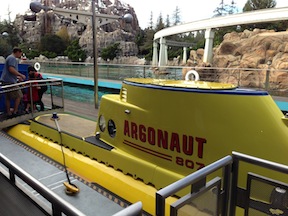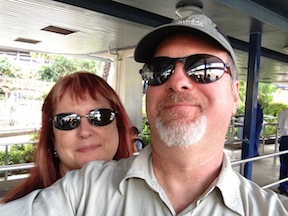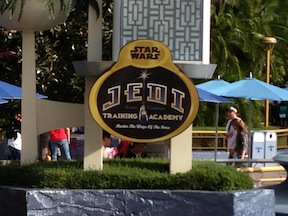 After lunch, we made our way to AdventureLand, walked past the Christmas-decorated Magic Castle on our way to Pirates of the Caribbean and the Haunted Mansion—both of which gave me some great ideas for the further adventures of Dan Shamble, Zombie PI.  A quick trip through FantasyLand, then the afternoon parade, and we headed out of Disneyland to the California Adventure.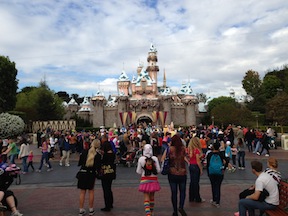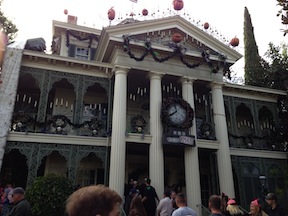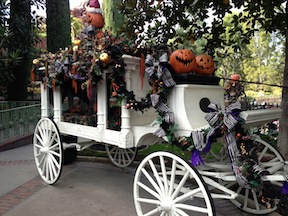 In the California Adventure, we did the Soarin' ride (my favorite of the day—a hang-gliding simulator with an IMAX surround experience.  Rebecca got sick!)  Then we did midway rides in the pier, the Ferris Wheel, the flying swings, and them as night fell, we explored the Bug's Life world, then the Cars world, which only got better as dark set in and the neon grew brighter.  After a long day we made our way over to the DisneyLand Hotel in Downtown Disney for dinner with my typist Mary and our "research babe" Cherie.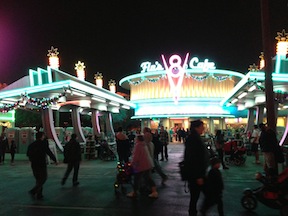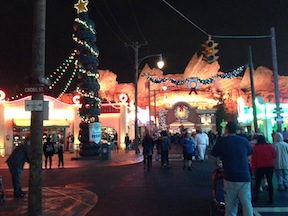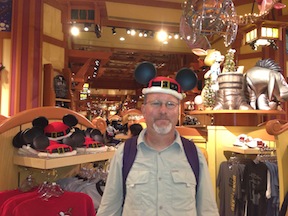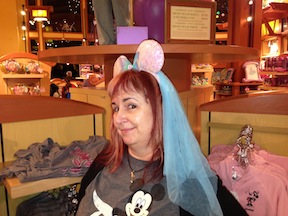 Saturday, Rebecca's birthday, we recovered from Disneyland, spent some time in the hotel hot tub in the morning, then went to Marie Callender's (one of Rebecca's nostalgic favorites) for lunch before heading over to the Honda Center for the Rush concert that evening.  We got to chat with Neil Peart in his dressing room for a while, then saw the sound check (like a special private concert for Rebecca's birthday!), before having dinner with the crew, then out to see the concert.  Excellent seats—row 6, dead center—and an excellent show. I had already seen the show in Toronto, and it was great to see it again, especially watching CLOCKWORK ANGELS come to life.  My most moving moment was to glance to the side, see the guy standing next to me in the audience: He had his eyes closed tight, swaying to the music, fists pressed against his chest, with tears streaming down his face.  Yes, Rush fans understand this.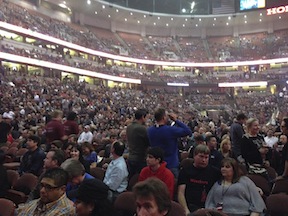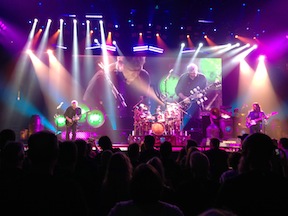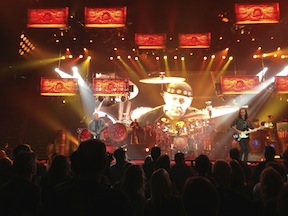 On Sunday, we had a book signing at Dark Delicacies in Burbank, CA, an amazing store with cool books and odd horror paraphernalia. Before the signing we had a delicious, relaxed lunch with our friends Neil and Sharon Kaplan, then set off for the bookstore. I signed copies of CLOCKWORK ANGELS, DEATH WARMED OVER, and THE MARTIAN WAR, chatted with some friends, then drove off for dinner with our friend Doane Perry, the drummer from Jethro Tull (a fan of my Terra Incognita books).  After more than two hours of conversation (Doane's an interesting guy!) we drove back down to Anaheim to pack up for our flight the next morning.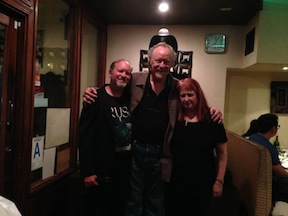 with Doane Perry at his favorite Indian restaurant
A very full, and very enjoyable weekend.