Lee Gibbons has just been nominated for the Ravenheart Fantasy Award for his cover painting for the first Terra Incognita novel, The Edge of the World.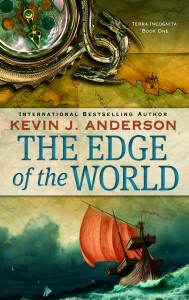 Lee did an excellent job of capturing the feel of the novel, the fantasy elements, exploring the unknown, the dangers and wonders to be found in the unmarked spaces on the maps.
The paperback version uses the elements of the painting in a new design:
Lee has also finished the cover for the second book in the series, The Map of All Things, an equally impressive work of art.  I've also sent him the detailed outline for Book 3, The Key to Creation, so he can get his imagination working.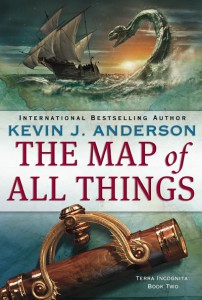 I've greatly enjoyed working with Lee.  We used his iconic dragon-compass image as the centerpiece for our Roswell Six rock CD that was a companion to the first novel.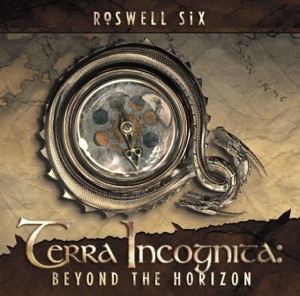 Lee Gibbons is a British artist specialising in book jacket and advertising illustration. He has also produced historical reconstructions, medical illustrations and film and tv concept designs. Best known for his SF, fantasy and horror work, he moved from traditional painting to digital imaging in the late 90's. In 2002 he formed the company Tin Moon Limited.